The Ongoing Case of Amber Heard and Johnny Depp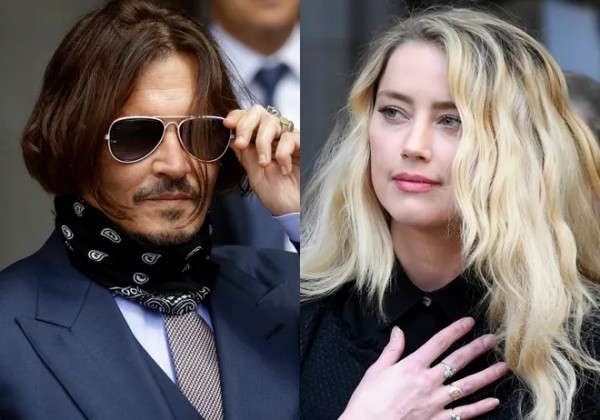 Beginning on May 23, 2016, actress Amber Heard—known for her roles in movies such as Aquaman, London Fields, and Rum Diaries—filed for divorce after a mere 15 months in her marriage to actor Johnny Depp, a household name, famous for his versatility in prominent roles such as Jack Sparrow, Willy Wonka, and the Mad Hatter.  
On May 27, 2016, Heard filed a restraining order against Depp under the pretense of domestic abuse. She claimed that Depp had "pulled back [her] hair and striked [her] and  violently grabbed [her] face." She continued to include a photo of the bruising on her right eye which she claimed was sustained by the incident. Depp denied these claims. 
Then, in August of 2016, a 7 million dollars settlement was reached. Heard and Depp released a statement, "our relationship was intensely passionate and at times volatile, but always bound by love. Neither party has made false accusations for financial gain."
The divorce was eventually finalized in 2017; however, in 2018, Heard brought up the allegations of physical abuse directed towards her from her now ex-husband, Johnny Depp, and claimed to be a "public figure for domestic abuse" in an Op-ed for the Washington Post. 
In the year following, Depp sued Heard for defamation. The tables were turned and allegations arose stating the abuse was sourced from, not Depp, but the latter, Heard. Over the next few years, up until March 2021, Depp was not only dismissed and ruled against by the court but also denied the right to appeal the rulings of the court on two occasions. 
Amidst the controversy, Depp lost several contracts and roles such as Grindelwald in The Fantastic Beasts 3 and a 22.5 million dollar contract with Disney. Most importantly, his reputation was tarnished by "a lie, a false statement uttered by his former wife," said Depp's lawyer.
Fast forward to the present day: Depp has once again sued Heard for defamation and unlike his previous attempts, the case was not denied. The case began on April 11 and is to continue until May 27th. 
The trial is open to the public and fans have taken to social media platforms such as Tiktok and Twitter to express their support for Depp and their disgust toward Heard's supposed lies. One user, Robert S Well tweeted "Regardless of the outcome of this trial, there can be absolutely no doubt that Amber Heard is a perpetrator of domestic abuse and domestic violence." Meanwhile, fans of Heard have called out the supposed invalidity of the trial. User Melanie Bridgen tweeted,  "Why are so many people ganging up on Amber Heard when an English court has already heard evidence and found Johnny Depp has abused her??" with the hashtag "IStandWithAmberHeard."
By Irene Kim