The Best Movies of 2022

In the year 2022, movie-going seemingly occupied many people's lives as it was the first full post-pandemic year. The future of cinemas started to look brighter as the film industry was willing to produce a stream of blockbusters featuring superheroes (needless to say), time travelers, pilots, and a rendition of iconic pop stars. But we also found ourselves appreciating the smaller indie films, which was needed after a few rough years at the box office. 




Away from the big screen, Netflix, HBO, Disney +, and the rest of the streaming services continued to produce movies at an ever-increasing rate. We were able to binge a series of eerie horror, soppy romance, tense action, and fawning teen dramas all from the comfort of our homes. 




Naturally, some great films were produced by big-name, underrated, and up-and-coming directors. 




Here are the top 3 movies of 2022: 




3) Do Revenge 

Director: Jennifer Kaytin Robinson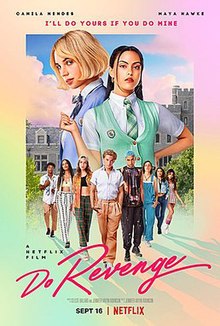 Initially appearing on Netflix, Do Revenge was actually one of the "good" high school comedies released this year. It is a film that glorifies the wackiness of teen flicks but also satirizes it at the same time. It is a typical Gen Z revenge story that can be placed alongside classic high school movies like Mean Girls, Easy A, and Not Another Teen Movie. The plot follows the character of Drea (the "popular girl") and her supposed loner gay friend, Eleanor. Drea is shunned by her high school community after her fake-woke jock boyfriend Max leaks a sensual video recorded between the couple. On the other hand, Eleanor continuously gets bullied for a vicious rumor spread by a girl at summer camp years ago. This dynamic duo is set to get revenge on both of their "bullies," seeking vengeance for their tormenter's crimes. Along this gripping story, an immense reveal ensues, changing the plot's trajectory. Filled with surprises and comical Gen-Z slang, this is a perfect watch for anyone wanting a good laugh. 
2) Decision to Leave 
Director: Park Chan-Wook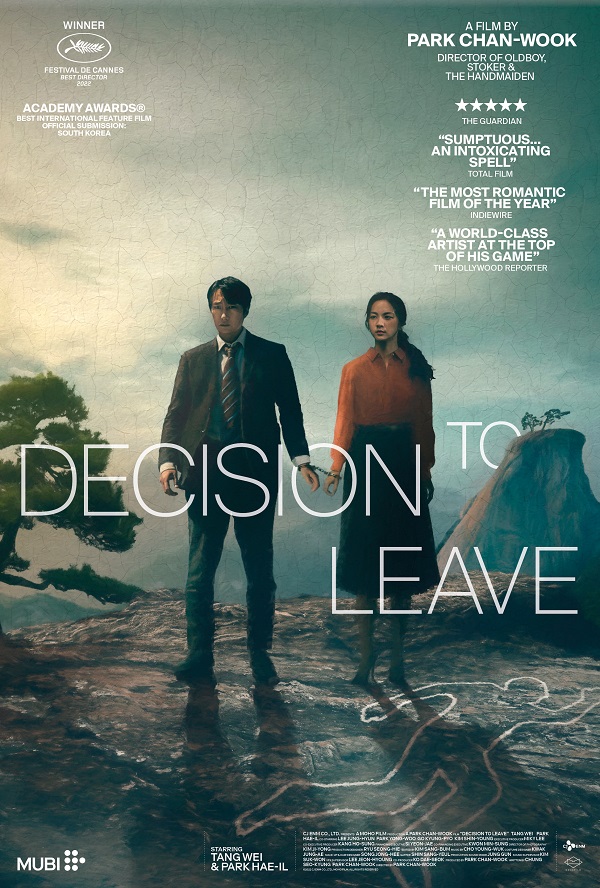 Among the legendary classics of The Handmaiden, Snowpiercer, and Oldboy, Decision to Leave is another movie that will be remembered in Park Chan-Wook's catalog of acclaimed movies. This incredible work by Park is another reason why he is known as an icon in the South Korean film industry. In the wake of the boosting popularity of South Korean films, this film has single-handedly topped them all. When a climber is found dead, a Busan detective Hae-jun is met with the case. However, he soon ends up in an ethical battle as his emotions and amorous motivations convolute the case's proceedings. He falls in love with a character named Seo-rae, the dead man's wife. This outstanding piece does not contain the violence or blood-curling effects of normal Park-Chan Wook films, but has a compelling plot with intense moments accurately depicted. The movie's modern sophistication allows the acting of Park Hae-il and Tang Wei to captivate the audience. It is an enthralling romance and thriller that you can't miss.
1) 'Everything Everywhere All At Once' 
Directors: Daniel Kwan and Daniel Scheinert 
This movie left such a lasting impression on me that I burst out crying after leaving the cinema. Was there a crazier, more thrilling film in 2022 than Everything Everywhere All At Once? So brilliant was director Daniel Kwan's implementation of the Multiverse concept. The movie describes the demoralizing life of  Chinese-American Evelyn Wang. After facing utter failure, she grows to learn that there are infinite Evelyns in other realities, and she lives in the worst one. Simply, she's broke, alienated from her daughter, and stuck in a marriage where there is hardly any love there. The movie progresses into Evelyn possessing superhuman abilities after using this special technology that grants her access to all the memories and feelings of the alternate Evelyns. She eventually fights this villain that is dead set on killing mankind. Basically, the movie is kind of a trainwreck, but that is what makes it special. 
Overall, 2022 was a special year for movies. I hope you did not miss any movies on my list.  
Emilie Chi, YPC, Movie, Everything Everywhere All At Once, Decision to Leave, Do Revenge